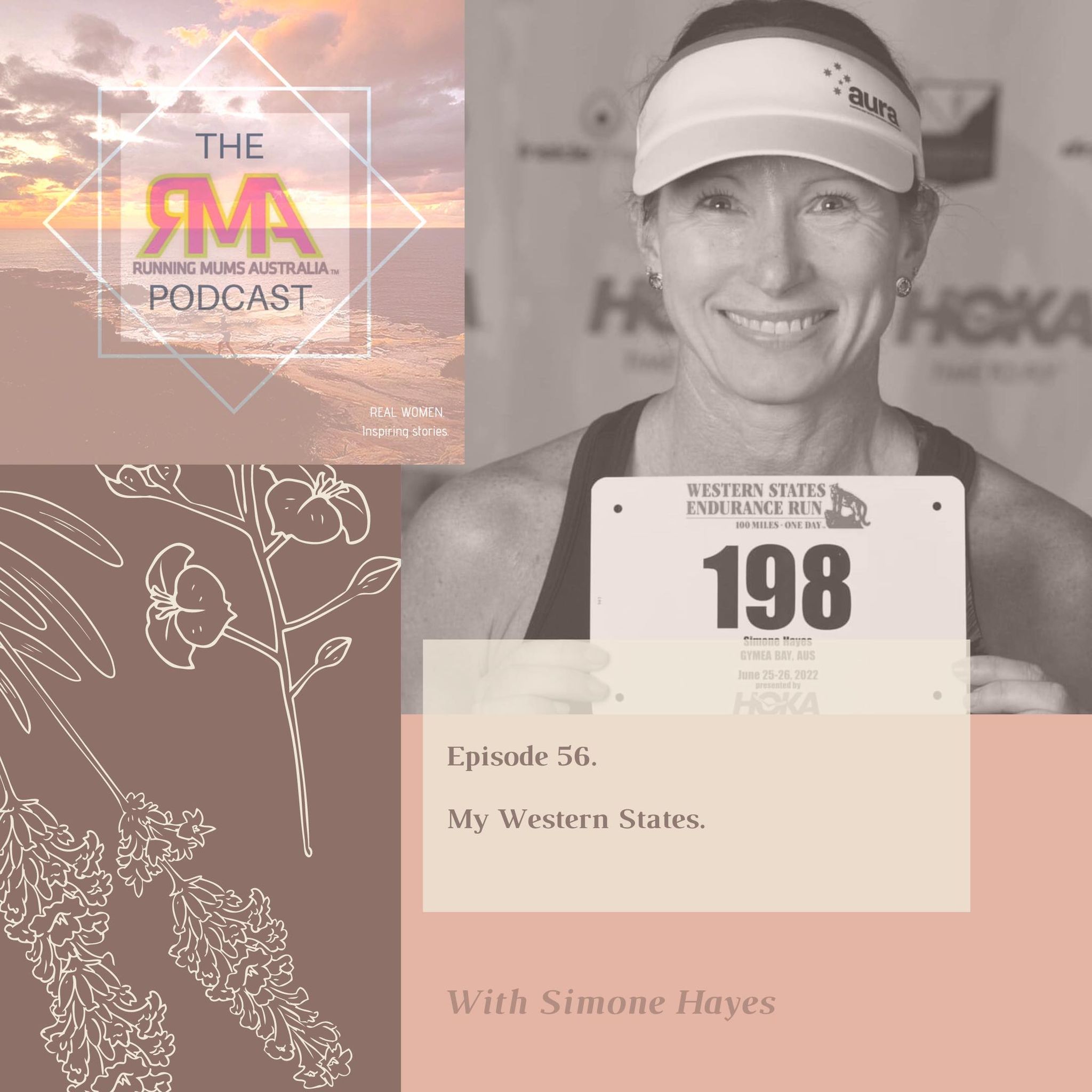 Today on the RMA Podcast we chat to Australian Ultra Running Representative, runner and Sydney mum, Simone Hayes about her experience running at the 2022 Western States Endurance Run. 
Simone is no stranger to endurance events, having been 'conned' by a friend to enter her first North Face 100 (UTA) some years ago. She never looked back, and since then has forged her way on the tracks and trails of ultra events, year after year, including representing Australia on the world stage at the 24 hour World Championships in France in 2019. 
Simone works as dedicated Level 3 Recreational Running Coach and PT at Energy Fitness Gymea where she shares her knowledge and skill with those who love to keep fit and active and challenge themselves also in similar pursuits. 
We chat to Simone about her dedication to train and enter ultra events over 100km year after year in order to maintain her qualifiers for the Western States Endurance run, and how it felt when her name was finally pulled out of the ballot in 2021 out of over 66,000 others and years of waiting! 
We discuss her training leading in, especially training for the heat, and how it all panned out on race day, what lessons she learnt and what she has in store next. 
The Western States Endurance Run is a 100.2-mile (161 km) ultramarathon held on the Sierra Nevada Mountain trails each year in June. The race begins in Olympic Valley and finishes at on a high school athletics track in Auburn, California. The terrain runs through high passes and deep canyons and can record temperatures over 50 degrees while runners ascend 18,090 feet (5500 m) and descend 22,970 feet (7000 m) on their way to the finish line. Runners must finish before the 30-hour time limit for the race receive a bronze belt buckle, or runners finishing under 24 hours receive a silver belt buckle. 
You can find out more about Simone at energyfitnessgymea.com.au, follow her on instagram at @energyfitnessgymea or read all about her race at https://energyfitnessgymea.com.au/blog/. 
To find out more about Western States Endurance run look here. 
You can also find out more about Australian Ultra Running Association (AURA), where Simone is a Committee member striving to entice more women into this amazing sport at https://www.aura.asn.au.
This podcast was brought to you by fisiocrem Australia and will be final instalment in Season 2 of the RMA Podcast.